MILF is an acronym that means "Mother I'd Like To Fuck." It's usually a sexually attractive woman in the age of mid-30s or older, the main criterion is that she's at least 10 years older than you.
And having a mature MILF in bed is a dream for the majority of guys. She's experienced, wild, and extremely hot. But how to have sex with a MILF so that you both enjoy it? Let's outline the key recommendations for successful sex with older women.
Sex with a MILF: seducing stage
Before jumping right to the bed, you first need to make that sexy MILF want you! Even looking for a mature lady on special hookups sites, you're to win her attention. So these are the major things to remember if you plan to fuck a cougar.
Listen to her
These sexually active mature women have seen a lot. And mostly, they have to cope with dumb men who don't know anything about female psychology and ignore their true feelings and needs.
They never listen and care only about their own expectations. But all the woman needs from a man to truly want him is some interest in HER personality.
If she's talking about troubles at work, listen to her. If she's just blabbing about the new dress she's just bought, listen to her. No matter what she says, your attention is required if you dream of making love to an older woman.
Be yourself
She knows your age, buddy! No need to pretend you're some kind of gigolo who fucked hundreds of women. It's actually your inexperience that turns her on. For her, you're like the blank canvas she can write her sex story on.
It rarely works with older and experienced men, as they already have their fucking style and hardly realize there's always room for improvements. Some old goats still don't know what "sitting on face" means!
So it's often not you to has to worry about how to have sex with older women, she'll tell you everything herself.
Don't discuss age
No need to blurt something like, "oh, what are your plans after retiring in 5 years?" unless you want to cause a Sahara in her panties. The main secret of having sex with older women is making them feel younger.
Instead of reminding her about her age, better benefit from it!
Be straightforward
Let her know you like her and want to fuck a MILF like her. Older and mature women are tired of endless hints and indecisive men who put all the responsibility on female shoulders.
Show you have the backbone despite the age and lack of experience. A mature MILF will enjoy having such a guy in bed.
Court her
This is another thing she often lacks when dating men her age. Romantic moves are the must, even when you're only planning to have casual sex with a MILF.
Order her a drink if you're out, make compliments, flirt, mind casual touches, make her smile and laugh. Simple steps will take you much closer to finding how to fuck a mature woman for real.
How to fuck MILFs: toolkit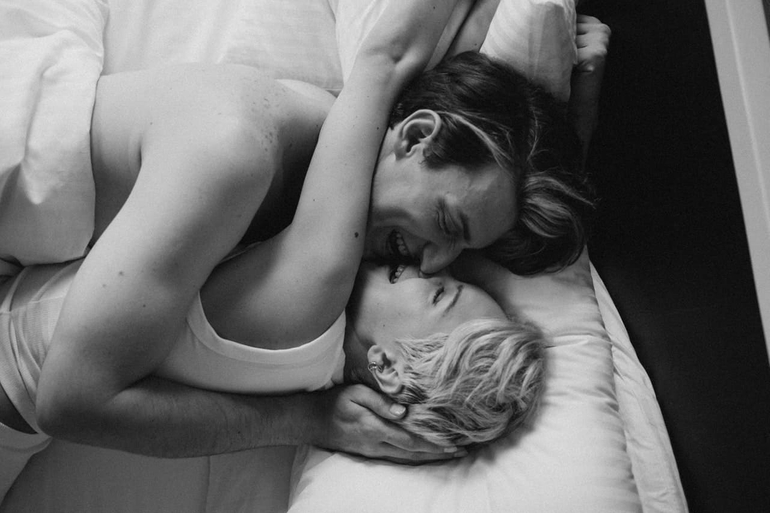 Eventually, after a successful seducing, a sexy mature MILF will be craving to end up in bed with you. So, how to fuck older women so that they like it?
Discuss preferences
Yes, asking your cougar how she'd like that isn't nerdish, but rather sexy for her. It speaks loud about your mature mind and will absolutely make her panties wet.
Try to describe in detail what you're going to do with her and ask how she likes that. Be sure, she'll suggest a few very unexpected scenarios as well.
Don't underestimate the foreplay
The main success secret of how to fuck a mature woman is about making her as wet as the ocean. Trying to implement in real life the things you saw in porn might have very negative consequences. No woman enjoys your fingers in the pussy without any foreplay.
If it takes seconds for you to have a hard-on, it might take minutes for her to be actually ready for sex. And mature women know this trick, that's why they rarely agree on rough fucking without at least tiny foreplay.
Kiss her, touch her, squeeze her. Take your time, and she'll jump on you herself when ready.
Talk dirty
Many men underestimate talk during sex. For the majority of them, fucking starts and ends on putting cock in the pussy, that's it.
But sexual and mature women know the power of words and dream of experiencing that. Tell her how she makes you feel, describe what you're going to do to her right now, and how much you like to feel her flash. There's nothing sexier than openly specifying the process.
Take it slower
No jackhammering! It's not about pleasure, both for her and yourself. Mind your movements, enjoy every second, test positions and depth—take your sex with older women as art.
Look into her eyes, touch and squeeze her. After all, sex is much more than simple penetration.
Try new techniques and positions
MILFs know a lot about sex and tried many of its variations. It's usually pretty hard to surprise them with everything, except for your desire to experiment.
There are so many extra things that can boost your sex: erotic massage, tantra, sex toys, role-playing. The majority of older men are ok with what they're already used to, and that bores cougars to death. That's exactly what makes them despite to fuck a younger guy—his openness and readiness to explore the depth of the sex art.
Combine tenderness and rudeness
There's a space for some hammering when you're fucking a MILF, absolutely. But being tender is also important. Combine both styles! First, fuck her hard from behind, after—let her sit on your face and dominate you.
She must feel sex for you isn't only about making yourself ejaculate but about pleasing her primarily.
With the tips outlined in the article, there won't be a question of how to have sex with a MILF for you anymore. Enjoy every second of this unforgettable experience and learn from that bombshell.