Relationships are always complex. First, a spark arises between you and your partner, and you both feel love and passion. Over time, you become even more attached to your loved one, but sex between you is already becoming commonplace. Unfortunately, some couples fail to maintain relationships and seek physical intimacy on the side. However, it is a solvable problem. There are hundreds of ideas to spice up your sex life and fall in love with your partner again. Therefore, we will describe the most effective ones, most of which you should try in real life. They will help bring back your passion and give you new orgasms.
Provocative Messages about Your Sex Desires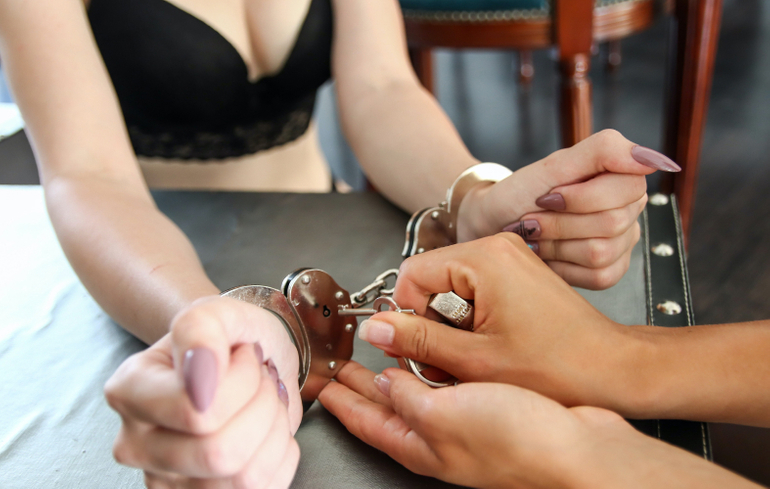 One of the most straightforward ideas to spice up the bedroom is by sending some provocative messages. Many couples text at the beginning of their relationship hundreds of times a day. Among them, there are also explicit texts and even photos. If you did this, remember what sex was like after such messages. We are sure it was awesome, wasn't it? Let's give an example to make it clearer.
At the end of the working day and in a couple of hours you will have to meet with your partner. Suddenly they send you a message with similar content: "All day long I think about you, your hands… how you can give me pleasure ... I need you so much."
First, such a message will give the conversation a playful mood. Second, it flatters yours because this is direct evidence that you are good at sex. And thirdly, you will undoubtedly want to continue this game. Do not be afraid to write about your fantasies, how and where you want sex, in what positions, and other details. If you are a shy person, it is much easier to do this in messages than to say it in person. You can also communicate using voice messages. Sexual intonations will help set the right mood. If provocative messages are already an integral part of your sex life, we have other tips.
Make a List of Your Sex Fantasies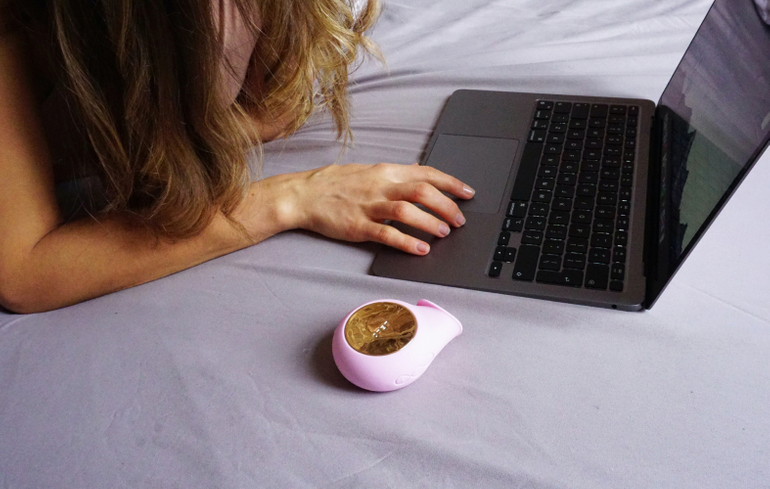 Frankness must be present in your relationship. You should not be afraid to tell your partner about your sexual fantasies or things that you don't like. Ask them to make three lists:
I surely want to try;

I'm not sure I'll like it, but I'm ready to discuss it;

I wouldn't say I like it and don't want to try it.
Then put the lists together and look for the best ways to spice up the bedroom. So you can get to know your partner better and reveal each other's sexuality. After that, the most exciting stage will begin for you – to bring your common desires to life. As practice shows, partners often want to try the same thing but, for some reason, are embarrassed to discuss it.
Create an Intimate Environment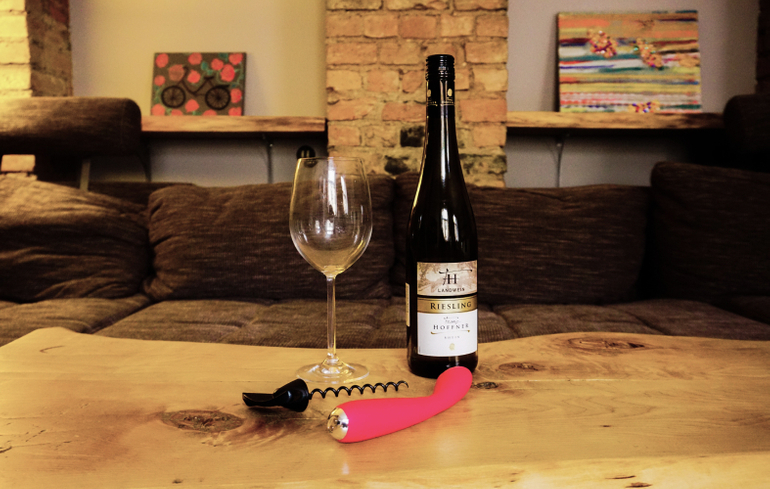 The environment that surrounds you affects your mood and feelings. Scientists also have proven that it is arousal to many people. Therefore, if you are waiting for your partner, it is tedious to prepare yourself and create a more intimate environment. Music, candles, or subdued lights can help you with this. Do not choose too rhythmic melodies. Instead, opt for more sensual compositions with rhythmic inserts. On Spotify and YouTube, you can find a ready-made selection of songs to spice up your sex life.
Clothes on You Can Make Sex Hotter
People are often in a hurry to undress during sex, but clothes can help you get more vivid emotions. The slow stripping process can turn you and your partner on more than being naked all at once. A girl can dance a striptease, slowly take off her clothes, and then help a man undress. In addition, try not to take off all your clothes. Some elements can also become a tool during games. For example, a T-shirt can fix the hands in the required position. According to surveys on various forums, many men want sex with a girl in sexy lingerie and stockings. Perhaps you are wondering: "My partner has videotaped me naked dozens of times; how can he be turned on because I stay in my clothes"? We advise you to try it, and you will understand how this is one of the most effective things to spice up sex life.
Slow Movements – Big Orgasms
Passion can seize you, and you will immediately seek to move to action. This is great, but is it always worth turning sex into some marathon? Of course not. How to spice sex life up without rush? Slow but steady movements can excite a partner more than momentary pleasure. Also, many sexologists advise extending the moment of orgasm. If your partner is close to the peak of pleasure, then slow down a little. This technique will give a longer and brighter orgasm. Finally, don't forget to take some time to caress before moving on to the sexual act itself. Examine your partner's body and find the erogenous zones. A little advice: for girls, it is most often the chest, neck, or hips, and for men – ears, neck, and stomach.
Present a Gift that Hints at Your Desires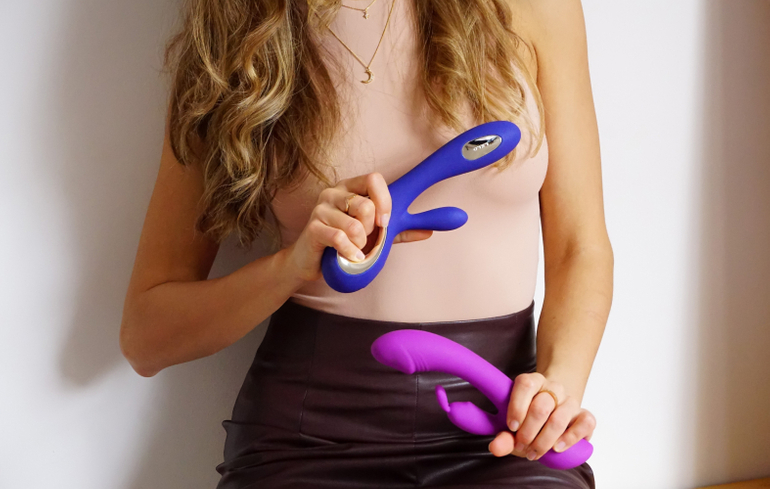 Gifts don't always have to be cute or expensive. With even a small gift, you can excite your partner and hint at a new game or way of pleasure. For example, it could be sexy lingerie and a note, "this set is not as sexy as you, but I want to see you in it tonight." Also, you can present a couple of sex toys, wax candles, vaginal lubricants, or condoms with an exciting taste. By the way, a gift can be not only some things to spice up sex but also surprises. For example, breakfast in bed with a pleasant continuation or oral sex when the partner does not expect it, but the place and time allow.
Have Sex in Different Locations
Imagine that you go around in T-shirts of only one color at any time of the year all your life. This kind of monotony can quickly get boring. The same is with sex. Firstly, you can experiment in your apartment. Try to have sex in the bedroom, shower, kitchen, and standing in the hallway. Engage your imagination and act without any delay. When there are no places left at home where you would not have sex, think about other locations. You can rent a hotel room or go to the mountains or the beach for the weekend. Changing locations will not only help spice up sex for couples but will also add romance to your relationship.
Make Your Senses Brighter
Sex doesn't have to be just two people in boring positions. And we are not talking about a third partner, as you might think (although this idea is exciting). Instead, try to diversify sex with melted ice, wax candles, handcuffs, blindfolds, etc. Let us give you some practical advice about these interesting devices.
If you agree to the bandage experiment, there must be 100% trust between you. When you are deprived of one of the senses, such as vision, others are exacerbated. Any touch of a partner will be felt brighter and more desirable.

The candle experiment requires more preparation. It would be best to look for natural soy wax candles as they don't burn skin. If you have studied your partner, apply wax pointwise to the most erogenous zones. Then massage these places with slow movement. Temperature changes are the most effective ways to spice up sex life. You can also use ice instead of candles.
World of Role-Play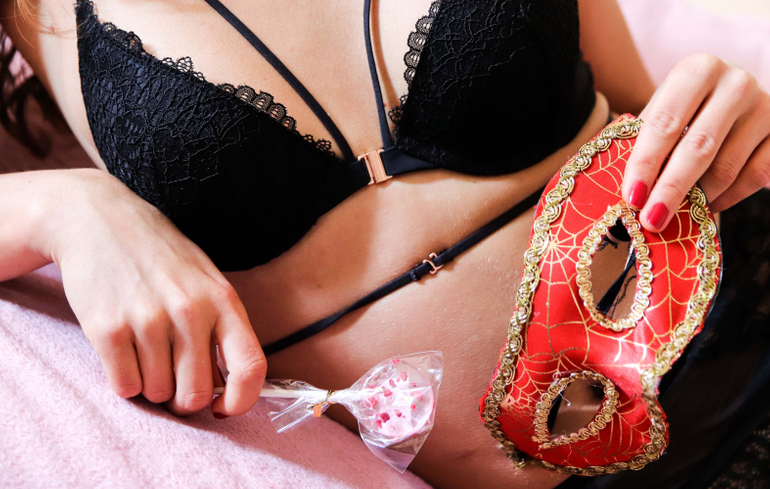 How to spice it up in bed? Role-playing games will help refresh your senses and make sex more sensual and unusual. Remember your secret desires. Weren't you excited by the thought of a sexual experience with a teacher, a policeman, or a movie character? Do not be afraid to offer your partner an interesting game. For example, you can replay your acquaintance and set new rules. You can also try light BDSM or switch roles. For instance, if earlier men dominated in the bed, the girl can take more initiative. Online stores are full of different ideas for sex costumes, look through them, and the plot for the new game will come to mind by itself.
Watch Porn Together
If you don't know how to spice sex up, watch good porn, but with your partner. You do not have to immediately try to repeat everything that you see on the screen. Instead, you can caress each other while watching. Show your partner some videos from your favorite genre, ask to show your partner's favorites, and discover some new categories. If you doubt the choice, then choose a random video. Maybe this is what you are missing in your sex life.
Learn Your Body
You must study yourself to tell your partner how and what you like best in sex. Feel free to masturbate. This is also the kind of sex that will bring you many orgasms. You can also offer a small game to your partner. Sit opposite each other and let each of you caress yourself. Do not touch your partner, and do not allow yourself to be touched for a while. Then, when you feel excited, caress yourself with someone else's hands and help you move in a suitable rhythm. What is important here is not sex as a result, but to better understand your body. Such easy tips on how to spice up your sex life may help you become closer to each other.
Add New Sex Positions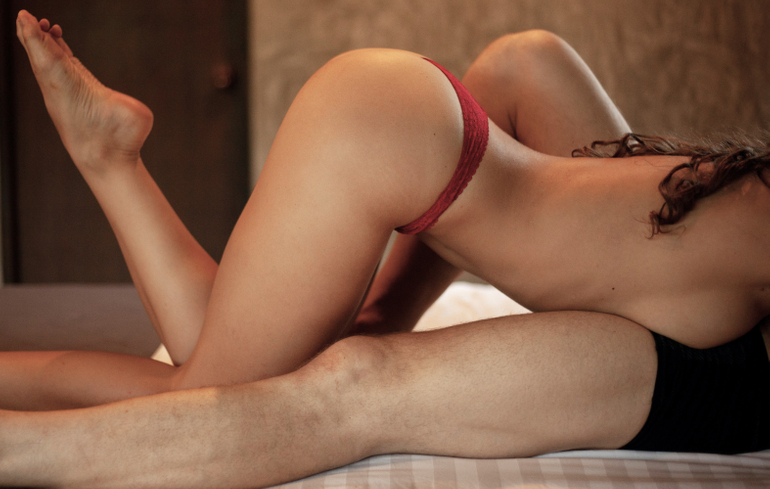 If you do not know something, you try to study this topic using the Internet or books. Then why not buy the Kama Sutra – a treatise on sex. There you will find hundreds of ways to spice up sex life. The most popular pose, in addition to the classic one, is the doggy style. However, don't you want to try something new?
Below is a small list of simple but cool poses:
X factor;

Leap Frog;

Reverse Cowgirl;

Notebook;

Ballet dancer;

Sphinx;

Dragon;

Python;

Figure 8;

Scoop me up.
There are a few more of them. So you need to google and be ready for an orgasm.
Try Couple's Sex Toys
Almost every second person has a sex toy. They can bring a lot of pleasure even if you do not have a permanent partner for sex. However, why is there an opinion that if there is a man, they need to be hidden in a distant box? Pay attention to paired sex toys because such things to do to spice up sex. They can be used by yourself and with your partner. Both of you will be able to enjoy all the possibilities of such devices. Here are some popular models that have very positive reviews and help to make sex longer:
We-Vibe Sync;

We-Vibe Chorus;

Dame Eva Personal Couple Massager;

Crescendo;

Colorpop OWow Vibrating Ring;

Hot Octopuss Atom Vibrating Ring;

Ohnut Intimate Wearable Ring.
Visit a Sex Psychologist or Coach
Seeking professional help is a wise decision in itself. If your partner isn't too interested in experimenting, or if you've never reached the pinnacle of pleasure, then a specialist can help solve these problems and reveal your sexuality. Do not feel awkward when discussing such intimate issues. First of all, a sexologist is a doctor. So describe your problems and concerns to the professional. They will find some ways to spice it up in the bed.
Final Thoughts
We hope these tips help you. However, no matter how good they are, it is challenging to achieve positive results without complete trust between you and your partner. Also, feel free to study your body and comprehend your sexuality independently. If you need help, then use it. Never think that you have already reached the peak of possible pleasures because there is always something to strive for. Be always ready for a new sexual experience!