Thousands of happy couples has gone through similar things and with their help, you can now see the list of top 14 ways to spice up your sex life. Without further ado, let`s dive into tricks to help you get intimate again.
1. Visit a sex psychologist or coach.
First things first, it`s okay to ask a professional for help. If your partner doesn`t seem too interested in trying out various tricks, or if you never reach the peak of satisfaction during sex, a sex coach can be a huge intimacy saver. He/she will help you work through the unsaid, get rid of annoying insecurities, and open up to your wild, sexy side.
Trust the process and don`t be afraid of your inner sex beast! Not sure where to find a good sex doctor? VisitWorld Association of Sex Coaches websitefor more helpful info in your area.
2. Send a special present.
Nothing brings out excitement and lust in your partners as much as a new set of flaming hot lingerie, a new vibrator, or their fave lubricant. Just imagine them being at work with a special delivery coming through. Such gifts show your interest in a partner as a sexy desirable person, which only turns them on harder!
3. Play around with your senses.
One of the best ideas to spice up your sex life is to use blindfolds, feathers, handcuffs, wax, headphones, melting ice, and so on. The anticipation of what`s coming is only going to excite both of you unimaginably. It`s never too late to experiment and discover what your partner likes.
4. Watch porn together.
You`re used to watching dirty videos by yourself, so why don`t you try watching it with your partner? There`s no need to limit yourself to only seeing things when you can watch and learn new tricks in bed. Dive even deeper and try various things you see on the screen. Porn enhances sexual tension and works as a great tool to spice up your routine intimacy.
5. Explore the world of role-play.
C`mon, everyone has thought about changing up into a robe of a doctor or a police officer. Sexual fantasies usually lie beyond simple naked bodies, so spicing up your appearance before intercourse can be a great way to boost libido. The choices of role-play costumes are endless, so choose whatever your heart and genitals desire!
6. Take it slow.
All the sexual tension and enormous drive to rip all the clothes and lingerie off your partner is great, but if you want to switch it up once in a while, try to slow down and enjoy every second of the present moment. Slow your breathing pattern, make your movements gentle and caring, and you`ll be surprised at how different slow sex hits your brain!
7. Book a staycation at a hotel.
Your messy house and loud children aren`t adding to your sex drive. A gorgeous hotel room with a mini-bar and a restaurant downstairs sounds way better for a hot and heavy sex night. Leave your kids (if you have any) to a sitter and go grab a couple of drinks, have a delicious dinner, and try out new ideas to spice up your bedroom time.
8. Send provocative messages.
The roots of this spice-up tip come from sexting. Let your partner know about your desires in a playful, flirty way through a text. Show them you`re constantly dreaming about being close with them. Provocative texts have always worked as a once-hot-now-forgotten sex drive detonator. If you`re looking for useful and fast ways to spice up sex, this is one of them.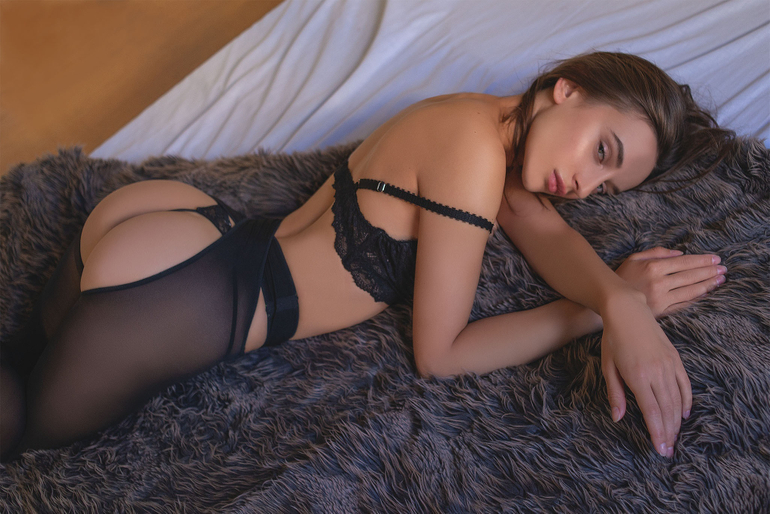 9. Create a bucket list of sexual fantasies.
Communication in your sexual desires keeps a relationship strong and partners happy. Making a list of your dos and don`ts in bed helps you understand what you both are up to, what`s questionable, and what`s a "total no." This way you can please each other and spice up your evening time.
10. Learn your body.
Once you know what your body needs to orgasm, it`ll be so much easier for your partner to satisfy you under the sheets. Plus, knowing what you want is always sexy! Masturbate, learn, and guide each other to boost the understanding of your bodies and become better lovers for one another.
11. Get a couple`s sex toy.
Feeling like a threesome would help you spice up your love life but don`t want any emotional attachment? Vibrators and other couple`s sex toys have got your back. Nowadays the sex toy industry has progressed quite a lot, so finding something to your taste won`t be a bother.
12. Change up your sex positions.
One of the basics for keeping it hot. It may be obvious, but some people sadly ignore this tip! A good change in a sex position will awaken new senses of your body and let you access places you haven`t before. Even a little switch in the angle of your butt will help with deeper penetration and feeling.
13. Experiment with sex locations.
Another great and easily accessible tip for people with stagnant sex life. Choose something for your taste: a kitchen table, your basement, anywhere your soul wants to bang. The change in the mood, smell, and lights positively affects both the process and the emotions afterward.
14.Keep your clothes on.
People usually rush to strip naked when having sex, but keep a t-shirt or your jeans on may be a helpful trick to get a breath of fresh air in your sex scene. Doing the opposite of your usual routine can be thrilling to both of you.
Everybody`s sex life is unique, but these helpful tricks collected from many couples show your sex life can be saved with your own hands! Don`t be shy and give some of them a shot, and if they don`t work, hire a sex coach for the best result. Keep it hot and heavy in bed!