SilverSingles
Updated on: September 24th, 2023

Description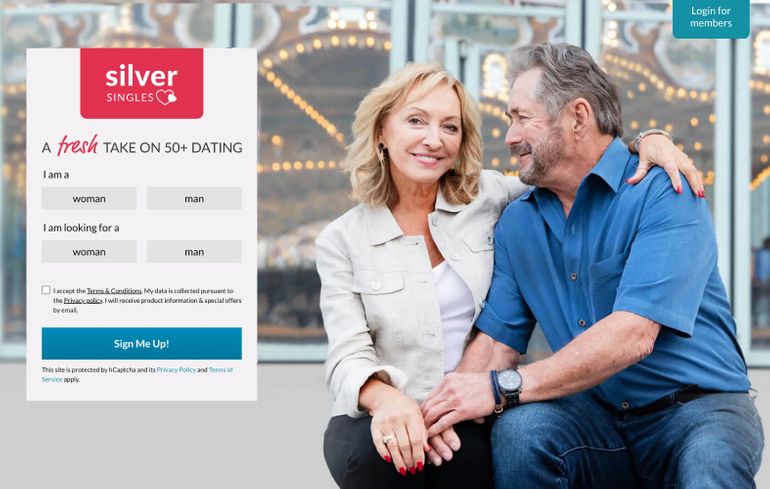 Single seniors address to online dating services for love and friendship in greater numbers than ever before. In fact, senior singles are one of the fastest-growing groups in this business, thanks to services like SilverSingles.
According to SilverSingles review is one of the most popular online dating sites for those over 50. The site also promises to appeal to those with a variety of relationship goals, including older singles seeking for new friends, casual dating, serious dating, and people looking for their soulmate later in life.
Silver Singles Pros and Cons
Pros
Matchmaking for over 50 individuals is taken seriously on this dating service.

There is a personality test to boost matchmaking quality.

Suspicious accounts are removed from the site in a few hours after reporting them.

The platform is straightforward and simple to use, with no overabundance of features to cause weariness or confusion.
Cons
Due to its restricted functionality, free membership is essentially useless.

Bots and phony accounts of female users continue to make their way through the registration procedure.

There are few local members in smaller cities.

There is no possibility to look for matches individually; the service presents a selection of matches every day.
Signing-Up Process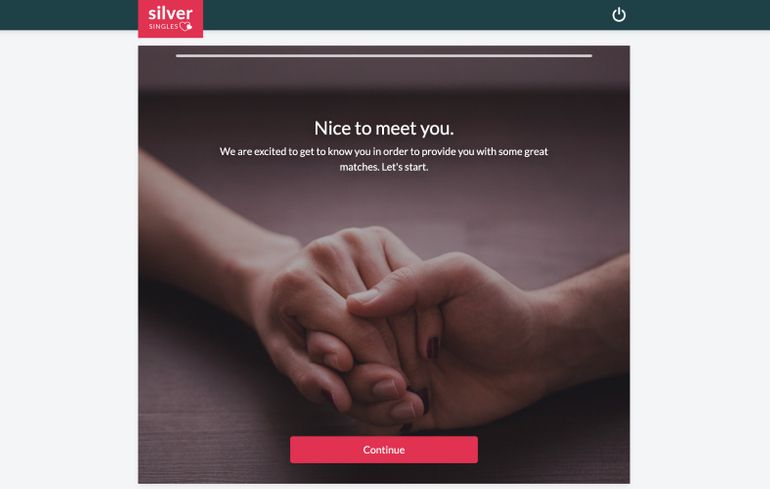 The initial steps to getting started on SilverSingles are as follows:
Choose your gender and the gender you want your mates to be. You have the option of choosing between male and female gender.

To show that you are not a bot, click the Captcha box.

Decide if you've never married, divorced, or widowed. It should be noted that married individuals do not have a choice on the Silver dating site.

Describe your educational background.

Choose your height.
Now you've finished the first sign-up steps, but you're not finished yet. SilverSingles walks you through a lengthy questionnaire (personality test) that includes 125 questions as well as seven open-ended essay-style questions. Depending on how long you spend on each question, the entire procedure might take anywhere from 30 to 45 minutes. If you don't want to, you don't have to finish all of the answers at once. You can store your answers to the personality test and then rejoin later to continue where you left off, so don't worry if you can't sit still for that long.
Design and Usability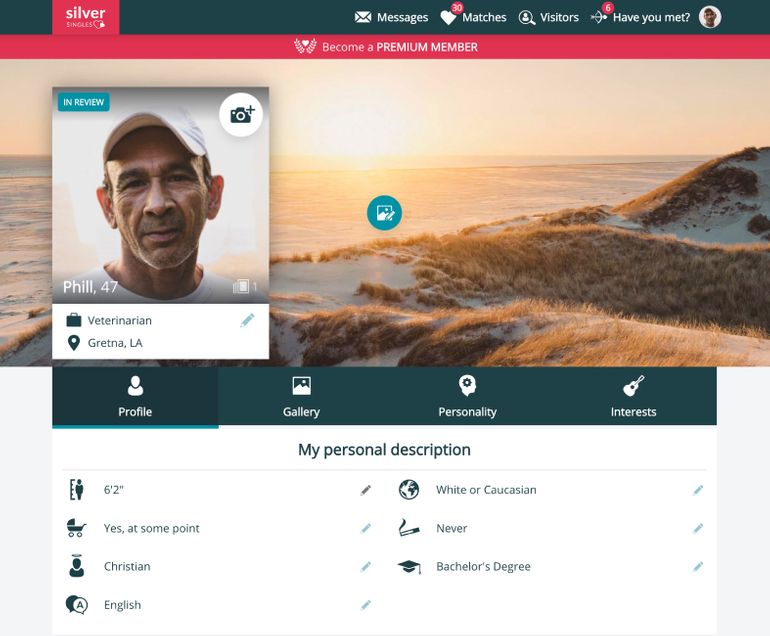 SilverSingles has a simple and straightforward design. For accents, the theme color is a blend of dark blue, white, and red. The platform is tailored to appeal to people aged 50 and up. As a result, all of the fonts and words are larger and bolder. The most important choices are nicely grouped in tabs and may be quickly accessed via icon buttons. The website and mobile application of SilverSingles are designed in such a way that any user of any age may effortlessly explore them. Its accessibility is crucial, and it is quite popular among individuals of all ages. Don't put it off any longer; begin your digital love story right now!
Special Features of the Site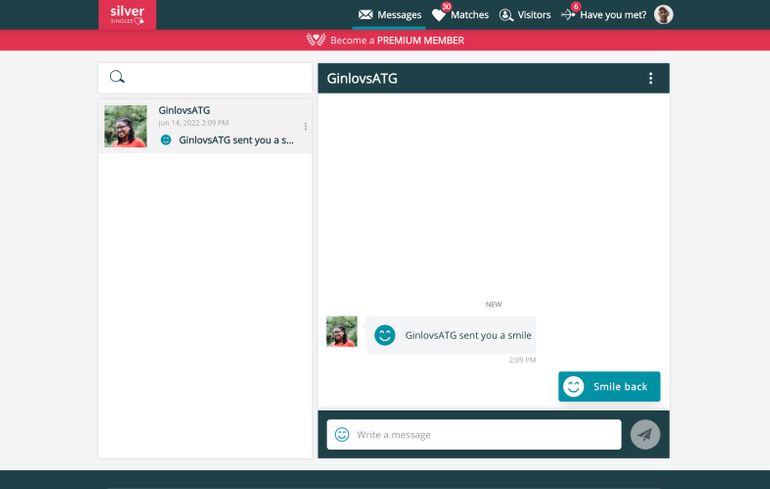 Except for one, SilverSingles does not have any unique characteristics. SilverSingles offers a comprehensive personality test to help with the pairing process. Members who are most similar to your replies will be matched with you right at the same moment.
However, you can use some cool standard features for your purposes. They are:
Messages: This is where you may read and reply to messages in your inbox. You'll also be able to view any smiles you've sent or received.

Matches: Each day, up to seven matches will be shown to you. You will receive basic information such as their first name, age, professional history, and approximate location. From this page, you may send a message or a smile. The numbers on the photographs represent your compatibility percentage, which indicates how well you and each match are compatible.

Users who have seen your profile will be listed here. You may also narrow them down by distance, age range, ethnicity, and religion.

Have You Met: SilverSingles' pairing system doesn't leave anything to chance. This area allows you to be surprised by folks that aren't as compatible yet nonetheless manage to attract your attention.

Profile & Settings: In this section, you may change your profile and settings.
Silver Singles Cost
SilverSingles offers two distinct sorts of memberships: free and paid (or Premium). With a free membership, you can create a profile, try out features, take the personality test, and truly find out if this is the right site for you. You won't be able to see other members' images, and you won't be able to exchange messages, thus it has its restrictions. You'll need to upgrade to get the most out of SilverSingles.
Duration/ Credits / Coins

Costs

Total

Premium Classic

1 Month

54.95 USD / Month

54.95 USD

12 Months

19.95 USD / Month

239.40 USD

Premium Light

3 Months

37.95 USD / Month

113.85 USD

Premium Comfort

6 Months

27.95 USD / Month

167.70 USD
Mobile App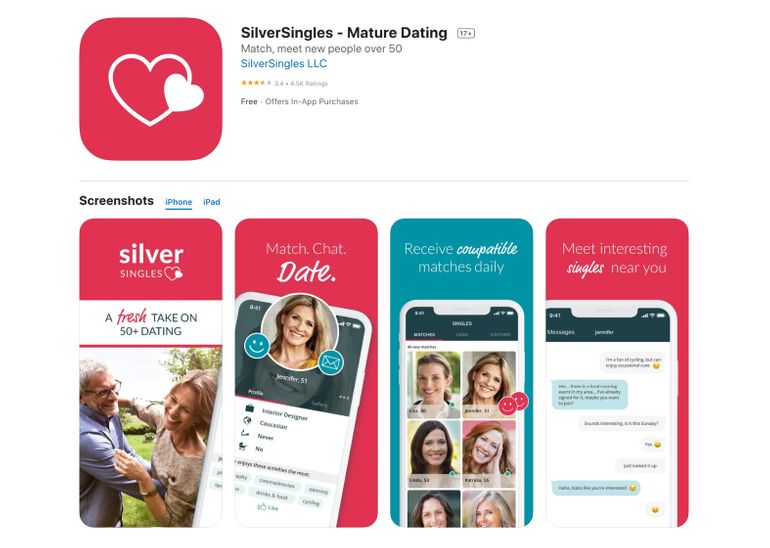 In terms of features, the Silver Singles app is quite similar to the desktop version. Whether you are a basic or premium member, you will be able to utilize all of the features of your membership on the app. However, you may only use the app after completing the SilverSingles online registration process. You may continue completing the personality test and interacting with other users using the same login credentials you used to start the app.
The only difference is that the app may be used even when you are not connected to the internet. The software is available for both iOS and Android smartphones and is completely free. On the Apple App Store, the app has a 3.5/5 rating, while on Google Play, it has a 3/5 rating.
Safety and Security on SilverSingles
The website pledges to keep all of its users' personal information safe. SilverSingles is committed to protecting the privacy of its members. All of the pertinent information is contained in their privacy policy. You may get access to many services relating to SilverSingles' product if you become a member. Free visitors have certain limits as well.
SilverSingles' customer service team is sincerely interested in your pleasure and success with their online dating service. They take tremendous satisfaction in the work they perform every day in assisting thousands of people in finding love. You may reach out to SilverSingles' Customer Care staff by sending an email to [email protected] with any questions or concerns. Monday through Friday, 9 a.m. to 6 p.m. GMT+1, the SilverSingles staff is in the office. Please keep in mind that the customer service staff is based in Berlin, Germany, thus time zone variations should be considered when making inquiries and anticipating a response.
How does it Work?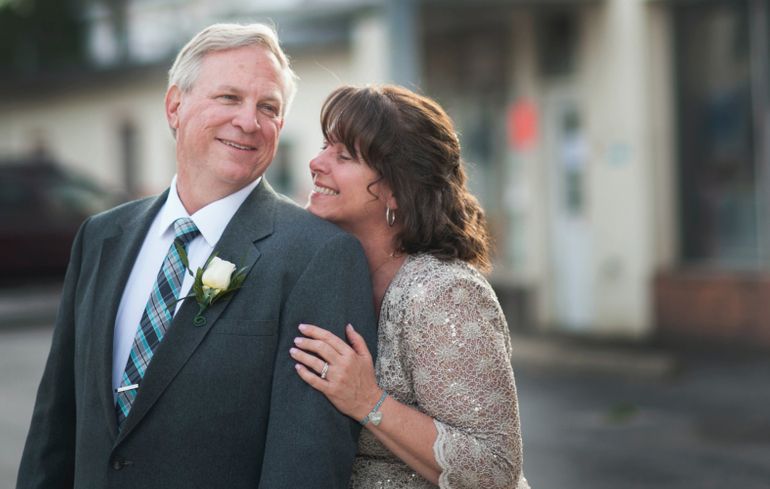 The SilverSingles matchmaking technique is based on what we call "conventional" internet dating. In other words, it functions in the same tried-and-true manner that dating services have for decades.
The members who appear in each user's search tabs are SilverSingles' suggested matches. Every person who signs up on SilverSingles' dating website has their compatibility % calculated and is included in the search results of members who are a perfect fit.
Users may alter their search parameters based on proximity to a location, height, age, and similarities. People may also narrow down the results by displaying new users, members they've interacted with, and members on their favorites list.
What's amazing about SilverSingles is that it doesn't make the process overly complicated. Because most elderly singles did not grow up with computers, they may be a bit of a novelty. As a result, it's fantastic to see the organization avoid overcomplicating the procedure with features that may confuse users.
F.A.Q
Is it a legit platform?
In our Silver Singles review, we discovered that this is a legitimate dating service and app for individuals aged 50 and over. Scammers, rip-off methods, scam site connections, and false profiles are all protected by SilverSingles' comprehensive profile verification. To protect personal information, the service employs SSL authentication.
Is it worth it?
The quality of the website layout, simplicity of use, and grade of matches accessible through the Silver Singles dating site wowed our reviewers. There is such a diverse group of people from various backgrounds using SilverSingles' fantastic product
Is it a free dating service?
The basic SilverSingles membership is free, and premium memberships are available for a variety of rates based on how long you join up for. During our SilverSingles.com review, we noticed that to get the most out of the site, a premium membership is required.
How to delete my SilverSingles account?
To terminate your SilverSingles subscription, send an email to customer service. By login into your account, you may contact customer service.
Are there fake accounts on SilverSingles?
This service is fantastic — SilverSingles actively connects you with singles who are actual individuals every day. You receive 20 wildcard matches with a premium membership, which are actual people with real profiles, matched specifically for you.
SilverSingles – what is it?
During our SilverSingles com review we found it to be a comfortable and pleasant adult dating service. SilverSingles' feature set and design successfully suit the demands of singles in their fifties and sixties. Users get the best of both worlds by having access to both a dating site and an app. Finally, we hope that you are now aware of SilverSingles, an outstanding dating site. It is preferable to give your life another opportunity to discover the ideal person to keep you happy. This platform allows people to realize their aspirations. All you have to do is trust in yourself and SilverSingles. Give it a go; you will not be disappointed!
Websites Like Silver Singles